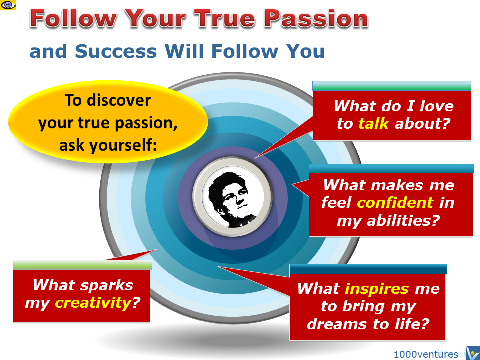 "Only passions, great passions, can elevate the soul to great things."
~ Denis Diderot
| | | |
| --- | --- | --- |
| | Work is love made visible. And if you cannot work with love but only with distaste it better that you should leave your work and sit the gates of the temple and take alms of those who work with joy. | |
"I know you've heard it a thousand times before. But it's true ‒ hard work pays off. If you want to be good, you have to practice, practice, practice. If you don't love something, then don't do it."
~
Ray Bradbury
"Once you realize that you have identified a passion, invest in yourself. Figure out what you need to know, what kind of experience and expertise you need to develop to do the things that you feel in your heart you will enjoy and that will sustain you both mentally and economically."
~ Martha Stewart
"Working hard for something we don't care about is called stress; working hard for something we love is called passion."
~ Simon Sinek
"Love many things, for therein lies the true strength, and whosoever loves much performs much, and can accomplish much, and what is done in love is done well."
~ Vincent Van Gogh